---
Brand Vision Marketing 소개
Brand Vision is a renowned full-service marketing agency based in Toronto, with the sole goal of bringing your vision to life and helping your ideas grow. Ranked #1 Wix Design Agency in the World by Clutch.co Our main services consist of Web Design & Development and Branding. We offer solutions that are innovative and custom-tailored for you and your business. Lets get started!

...
---
주요 프로젝트(20건)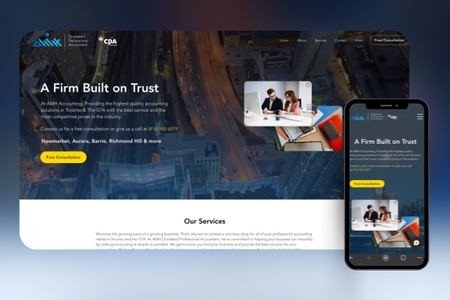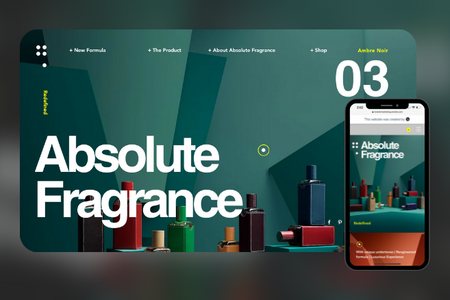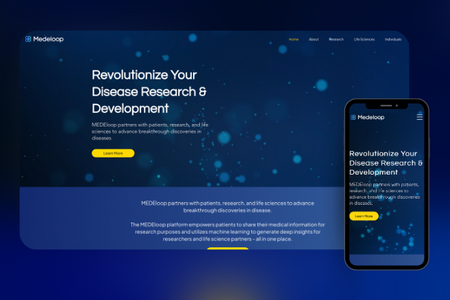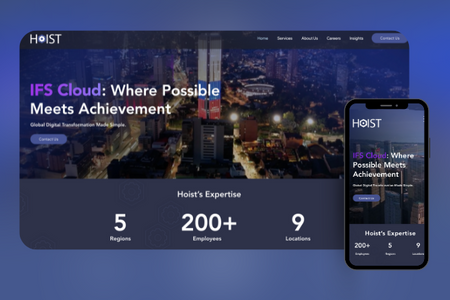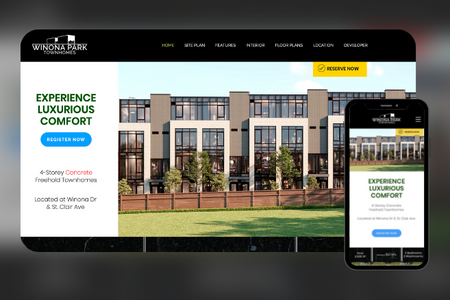 ---
Holly Alieva
---
2023년 5월 31일
---
프로젝트 보기
Amazing service, highly recommend for web design and branding projects

...
---
james45900
---
2022년 7월 11일
---
프로젝트 보기
We had an amazing time working with Brand Vision's team on our branding and web design. We wanted to be involved with the creative direction and they let us share our input and produced the perfect result!

...
---
jasonike91
---
2022년 4월 12일
---
프로젝트 보기
It was great working with Hamoun and our final result was way beyond our expectations. Looking forward to working on future projects with Brand Vision's team.

...
---
Dew Juice
---
2022년 3월 23일
---
프로젝트 보기
It was great working with Arman and we received exactly what we were looking for. Hoping to collaborate again on more projects.

...
---
richardkurk82
---
2022년 1월 23일
---
프로젝트 보기
Brand Vision Marketing is a great agency to work with, the communication was perfect from the beginning, from the explanation of how it would work to the changes and add on's that I've requested, very patient and responsive they have been doing a great job in turning my vision unto reality, my website is almost complete and I am very satisfied with the result. Highly recommended!

...
---
quickconsols
---
2022년 1월 5일
---
프로젝트 보기
I am very pleased to have spoken with Brand Vision Marketing. Both Hamoun and Arman are presentable and very helpful to us as a start-up, with both of them knowing the marketing domain inside out. We had a good couple hours of conversations where they showed us exactly what they do, how they do it and the end result. Strong work ethic that is professional and executed the right way. Very pleased to have met them and we look forward to working with them. I would highly recommend engaging in initial conversations with Brand Vision Marketing A+++

...
---
James R
---
2022년 1월 3일
---
프로젝트 보기
It was great working with Arman, He did an amazing job walking me through the entire project, Hope to continue working with Brand Vision team soon again.

...
---
ACE 777
---
2021년 12월 14일
---
프로젝트 보기
I called a number of different agencies before deciding to go with Brand Vision, and am very happy with my decision. Their team goes above and beyond, gives a lot of personal attention and does more work behind the scenes than I will ever know. I really do feel like I have a partner in the business rather than just an external contractor. Words can not describe the service that was offered to me beyond amazing!

...
---
Joshua Benattar
---
2021년 12월 1일
---
프로젝트 보기
Brilliant and genuine team. 5 stars all around. A big thank you to Brand Vision Marketing. I'm beyond excited to continue working together.

...
---
Forest Hill Diamond
---
2021년 11월 18일
It was great working on our social media growth with Arman, all the promises were fulfilled and we got the result that we were looking for. Will continue to work with Brand Vision on future projects.

...
---
inquiry pearlpalace
---
2021년 11월 13일
---
프로젝트 보기
It was great working with Brand Vision, Arman helped us through every step of the way and we could design the ideal website that presents our work and brand in the best way possible. We will definitely work with Brand Vision on future projects.

...
---
Kevin Amini
---
2021년 11월 12일
---
프로젝트 보기
We are so grateful for finding Brand Vision, as they helped us tremendously throughout our process for creating our brand new website. Sam was amazing help, as he was very quick to respond to all of our inquiries and his team made sure that all of our needs were met. We are very happy with the final product, and are excited to launch soon! We definitely recommend working with Brand Vision, as they are, transparent, fast, and quite talented.

...